Campground & Harbour Rules
A common sense blueprint for cordial camping.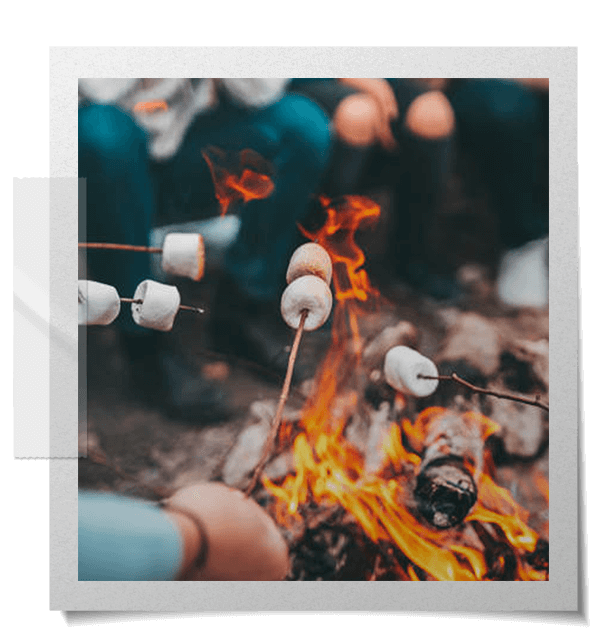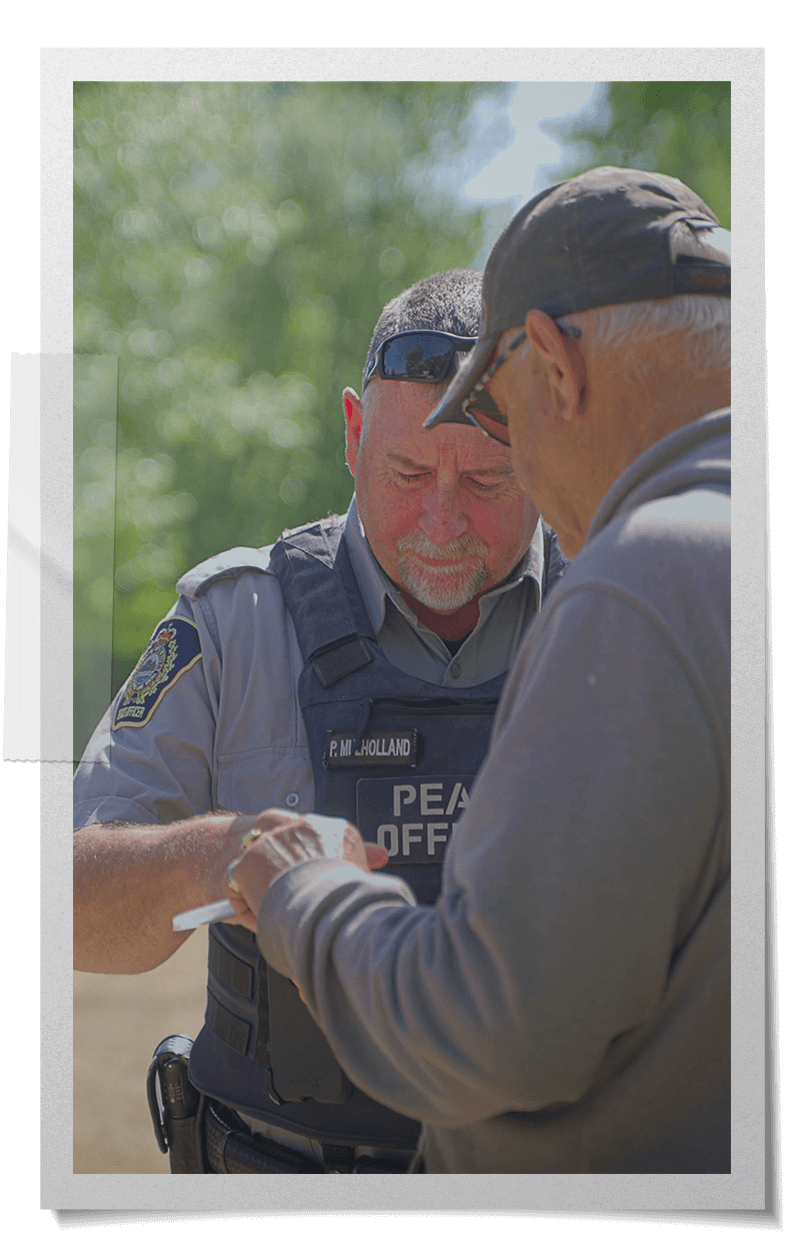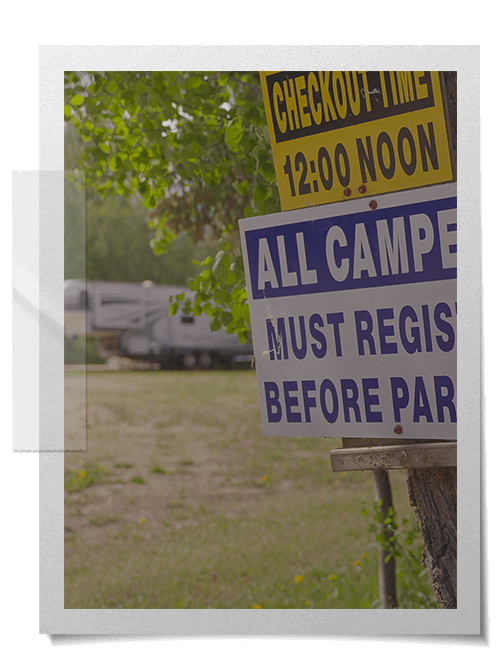 We endeavour to make every outdoor experience fun and stress-free
Our rules and regulations do not differ from other camping destinations across the province. You'll likely agree that they're simple, commonsense, and designed to help all of our patrons get the most out of their experience at Canyon Creek Campground and Harbour.
Our Ironclad Anti-Harassment Policy
Any incidents of harassment will result in the immediate suspension of regular or seasonal camping privileges. Campers found in contravention of our harrassment policy will be asked to leave, and no refunds will be given.
Harassment includes incidents of bullying; intimidation; direct insult; malicious gossip; and victimization.
Patrons are sincerely thanked for their adherence to our code of conduct. We can't create an exhaustive list of things that may constitite harassment, but a few scenarios include:

Sabotaging a patron's campsite
Making derogatory comments
Making unwanted advances
Spreading personal rumours

1.

General Ground Rules
The speed limit within all areas of the campground and harbour is 10 km/h.


ATV riders must comply with Alberta motor vehicle regulations. Riding ATVs in or around the campground is prohibited (you must idle in and out).


Small children must be supervised at all times.

Management assumes no liability for any theft, damage or injury sustained on campground or harbour property.
2.

Quiet Time
Quiet time occurs BETWEEN 11:00 PM AND 7:00 AM. This applies to generators, quads, loud music and other disturbances. Thank you in advance for your consideration of your fellow campers.

3.

Campsites
A campsite is defined as an area suitable for: one RV unit; one picnic table; one firepit; and one vehicle per site. All boats and trailers must be parked in the designated parking areas. Visitor parking is also available in designated areas.


Campsites must be kept clean and tidy at all times. Seasonal campsites are the responsibility of the site holder.


Seasonal campsite holders who do not confirm with payment by May 15 may lose their seasonal status.


All camping fees must be paid BEFORE parking in a given campsite. Check-out time is 12 noon. No refunds will be given due to weather conditions. No refund will be given without one week notice of cancellation.


Seasonal campers may have additional tents on their site for an additional $10.00 per tent per day. Management permission is required for seasonal campers who require an additional RV unit on their site.


No cutting down of trees or bushes without written management permission.


All campfires must be kept in fire pits and must never be left unattended. Please try and keep the fire pit areas clean and tidy.


Washrooms and showers are available for 24/7 use by campers. These facilities have a keypad security code that can be obtained from the site manager. Please clean up after use for the next person.


Liquor is allowed only within your campsite.

The sub-letting of any campsite is prohibited.
4.

Power, Sewer, Garbage & Water
Provincial law prohibits the dumping of sewer or grey water anywhere except in a designated dumping station. Sewer dumping and water are free to campers staying in the campgrounds.


There is no cleaning/washing of fish at the water stations.


When finished using the dumping station, use the hose provided to clean the area. Please take extra caution to NOT USE the water hose for cleaning the sewer area.


No one under the age of 16 years old unless accompanied by an adult is allowed to use the dumping station.


All household garbage must be disposed in the dumpster located across from the hotel next to the shed. This does not include fish waste. ALL FISH MUST BE CLEANED AT CAMPSITES AND FISH WASTE MUST BE BURNED IN FIRE PITS — no exceptions. There is no cleaning of fish directly on the picnic tables. Paper or cardboard must be used.


Water taps are available in front of the office and in Area B.
5.

Harbour & Marina
The marina is a NO WAKE ZONE.


SWIMMING IS STRICTLY PROHIBITED in the boat launch and marina.


The use of the boat launch, dock and moorage slips is at your own risk.


All vehicles and boat trailers must be angle parked in the designated areas.


Launching and berth passes are available at the office. Keep any receipts on hand as you may be asked to provide proof of payment by marina staff.


No dumping of any kind is allowed in the harbour. Fish cleaning is prohibited in the harbour area. Waste and refuse must be placed in containers provided.

6.

Pets
Your pets must be tied/contained at your campsite, and attended at all times.


Pets must be leashed when walking within the campground and harbour areas.


No pets are allowed in the store or washrooms.


It is each owner's responsibility to clean up after their pets. Please ensure you bring your scoop and dispose of all pet waste in the dumpster.


Owners of any animal causing a disturbance will be asked to remove their pet from the premises.

From firewood to fresh coffee, our store offers a variety of convenient camping supplies.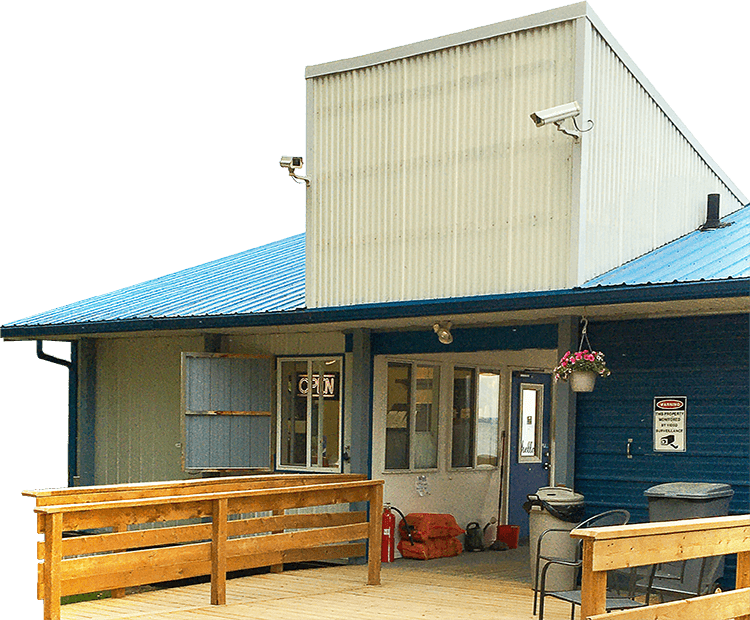 Sensational Summers Come Standard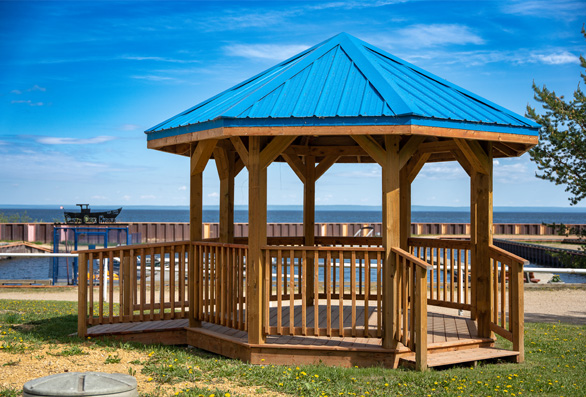 Equilibrates with the gases dissolved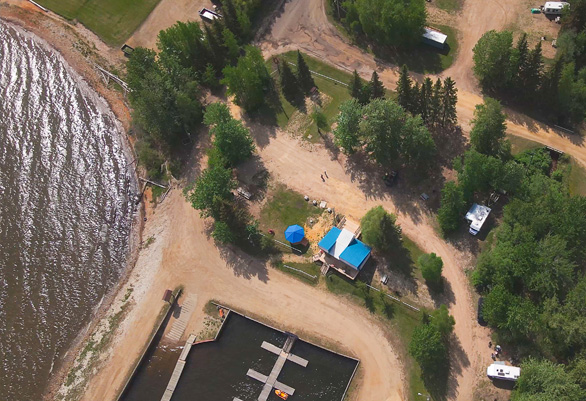 Bird's eye view of the main campground and harbour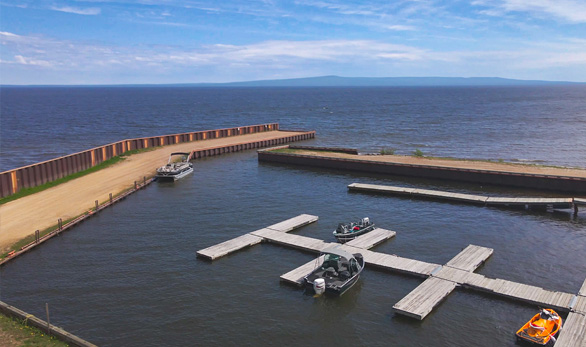 Boat launch, harbour and the lake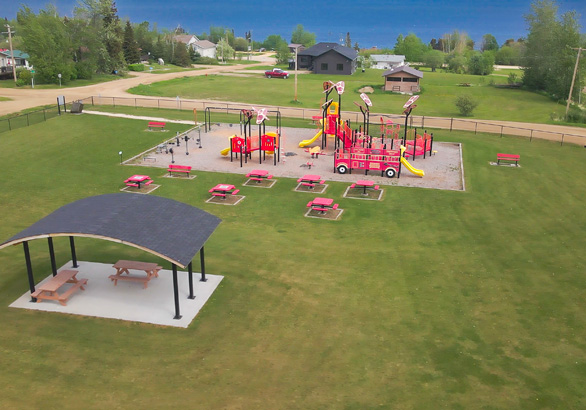 Nearby playground overlooking the lake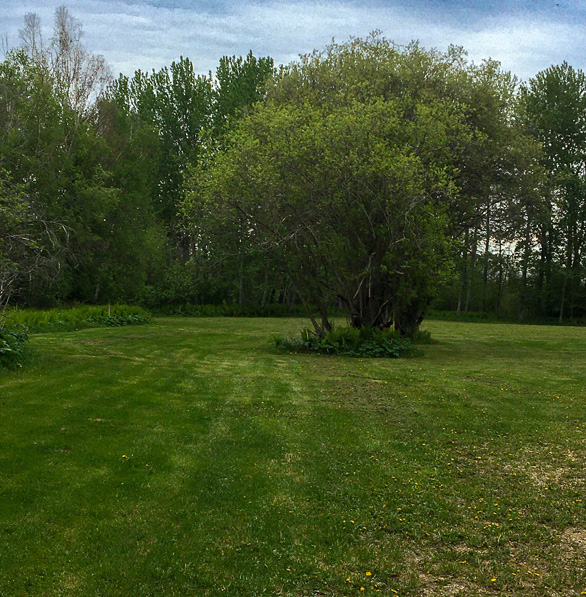 Abundant green spaces to relax and play
An ever-popular spot with the kids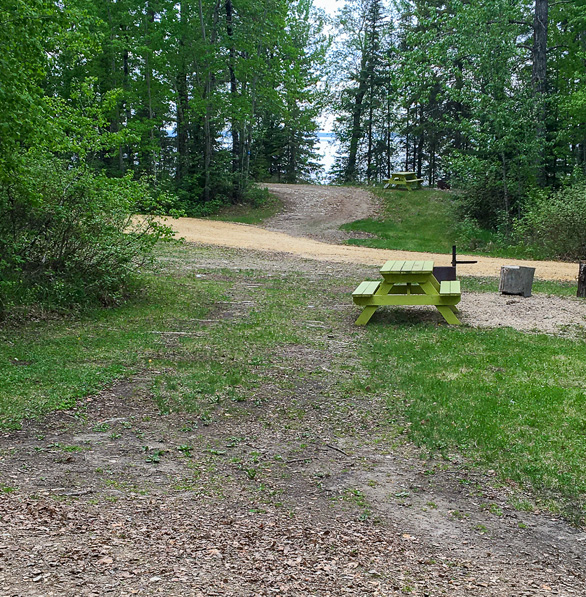 Plenty of strategically-located picnic areas